Morena MCC is a boutique cellar situated on the Franschhoek Pass, producing Methode Cap Classique in the traditional style. The family-run farm overlooking the beautiful Franschhoek Valley focuses on quality wines, which are sold directly to the consumer. A strong relationship with our clients and personalised service are the hallmarks of Morena MCC.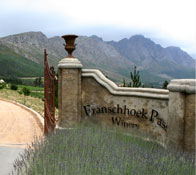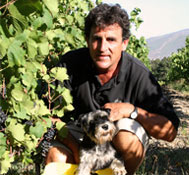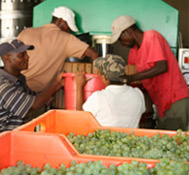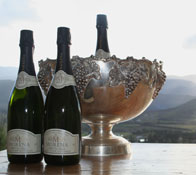 This year's harvest

This year's harvest has been one of the best for many years with excellent fruit coming off the vines. The grape yield was down producing wonderful fruit flavours. Although global warming has been a worry to all wine producers with many unpredictable weather patterns occurring, the combination of cool and warm days combined with favourable amounts of rain have worked well. The grapes ripened 2 -3 weeks later than in previous years which enhanced the flavours and intensified the acids.

A rigorous quality control in the vineyard took place before the grapes ripened. This green harvest eliminates all the inferior grapes prior to the harvest taking place, allowing only the best bunches to be processed in the wine making. The yield per hectare was reduced to intensify the flavours in the remaining grapes. The time taken between picking and crushing is essential to the quality of the wine and we managed to shorten this time considerably during this harvest. Overall it has been a great year with all the conditions for healthy grapes being perfect.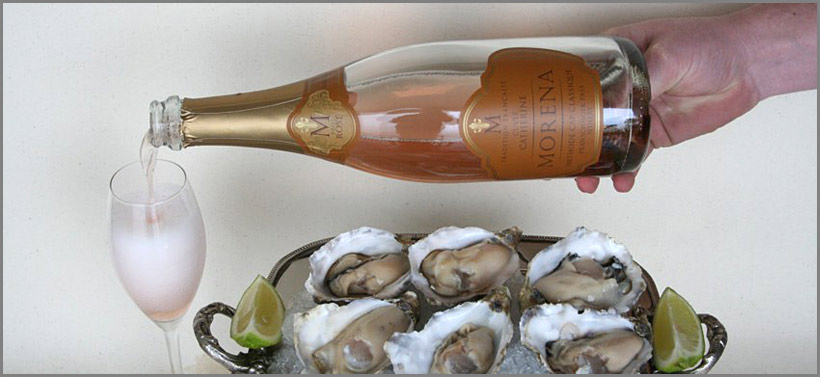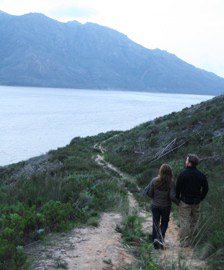 Champagne Tours
Champagne Tours are now available on the farm - located high above the Franschhoek Valley - for groups ranging from 4 to 24 persons. The very popular tasting comprises a description of how Champagne is made with visitors riddling and degorging bottles in the cellar. Other aspects of the tour include the history of Champagne and all its major contributors, a tasting of MORENA Cap Classique and Thierry Lesne and Beaufort et Fils Champagnes.
This year we will be introducing a walk in the mountains followed by a MORENA tasting overlooking the Franschhoek Dam. After an invigorating walk a cold glass of MORENA is a welcome reward. Minimum group of 6 persons. Book well in advance.